Starving the Beast
For more information about the film,  CLICK HERE.
To watch the film as a student or professor, CLICK HERE.
"The gutting of America's public universities is,' as Steve Mims says in his documentary STARVING THE BEAST, 'one of the nation's most important and least understood fights.' His film goes far in correcting that, thanks not just to his thorough research, but also a strong narrative and compelling cinematography." — Daphne Holland, Village Voice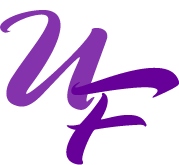 United Faculty, established in 1976, is the sole negotiating agent for the University of Northern Iowa's approximately 550 faculty members, and it is affiliated with the American Association of University Professors (AAUP).
UNITED FACULTY exists to represent the faculty at the University of Northern Iowa as a collective bargaining unit in their employment relations with the Board of Regents.
UNITED FACULTY works for the improvement of university conditions and to improve the professional, economic and civic status of our members.
UNITED FACULTY works for the welfare of university students, the advancement of education, and the improvement of instructional opportunities for all.